Education has no end, we're always learning and enriching our minds. SSES's culture is one of constant development. We believe in sharing knowledge across departments, generations and disciplines to improve one another. This series of training modules is designed by and for educators in the field of Entrepreneurship. Educators from all around the world can join the Learning Lab's training and networking events.
The art of teaching entrepreneurship is often the result of several disciplines colliding, such as innovation, design, business management and creativity, but the pedagogy required to educate future entrepreneurs is not always a clear process. Find out more about the pedagogy we have elaborated at SSES with our 7 Cohort Modules in Developing Entrepreneurship Education.
Inspirational videos on the art of teaching entrepreneurship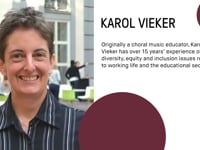 Karol Vieker and Ebba Laurin on Diversity
38:39
Mats Helgesson and Ebba Laurin: On Diversity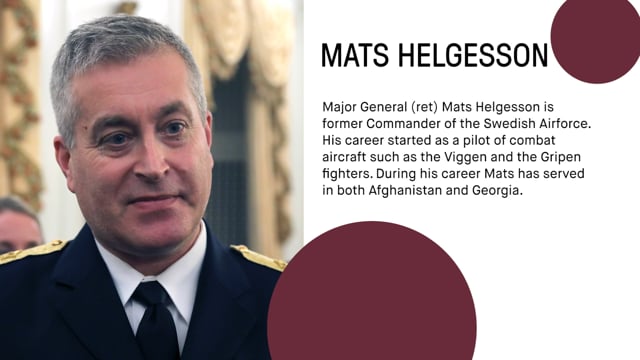 Mats Helgesson and Ebba Laurin: On Entrepreneurship Education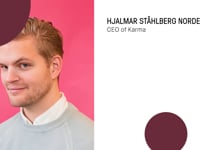 Seminar with Hjalmar Ståhlberg Nordegren, CEO of Karma
50:22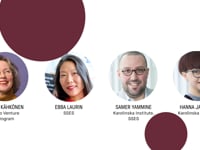 How should we grade entrepreneurship courses?
62:09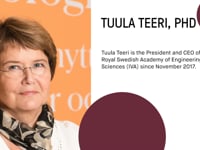 Interview with Tuula Teri, President and CEO of IVA
43:28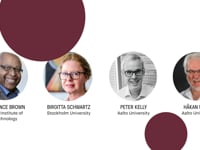 Online Panel: Entrepreneurship Education in This New Global Context
63:36
Open Discussion on Entrepreneurship Education
47:15
This is Stockholm School of Entrepreneurship
06:11
Aalto University: How should entrepreneurship be taught at schools
51:09
Entrepreneurial Motivation Wiith Mark Conley
01:08
Biomimicry and Entrepreneurship With Anna Maria Orrù
02:13
"These modules are a must for all teachers! For me, it was super helpful to sharpen my knowledge on entrepreneurship education, and at the same time I grow my network and meet with other teachers. Now I feel more confident teaching entrepreneurship to my fashion students!"